Christmas Carnivals » Wallpapers »Christmas Tree Pictures, Wallpapers
Christmas Tree Wallpapers, Pictures
Christmas tree pictures, wallpapers and screensavers are some of the most popular categories for wallpapers during the holiday season. Decoration remains a popular tradition during festival time, whether you are decorating the indoors, outdoors or your computer screens. There are a variety of wallpapers, from which you can select your favorite to adorn your screen.


Christmas Tree Pictures
Christmas Tree Pictures make for a lovely view, whether you are using it on your screen, on your projects, Christmas ornaments or in any other way that you like. The pictures can be found, from any of the Christmas centric sites, on the web. You just have to look for a site, where you can find the beautiful tree pictures. Clipart is another thing, which you can use to give a festive look, to any project that you might be doing around this time; the Christmas pictures will be apt for this.


Christmas Wallpaper
Some of the categories and types of wallpapers which you can find at Christmas Carnivals, include the following:
Christmas Kitten
Snowflake Cookies
Holiday Candles
Story
Holiday Wreaths
Christmas Time
Gifts Decorations
Stars
Family Christmas
Carols
Balls
Cartoon
Church
Dinner
Family
Tradition
Christmas
Candy Canes
Custom Search
Last Updated :- 4 December, 2011
Custom Search
Christmas Wallpapers
Recommended Gifts
Nostalgic Glass Tree

Alpine 36'' Artificial Christmas Tree

Aspen Topiary Tree

Artificial Christmas Tree

Team Colored Unlit Tree - Baylor

Holiday Lodge Centerpiece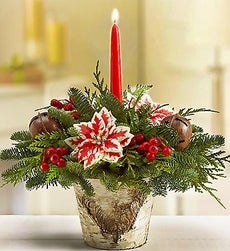 20 in. Stake Pre-Lit Christmas Tree Set of 3

6 ft. Team Colored Unlit Tree - North Carolina